Get Racing at Eddieville & Starvation Ridge
Cross Country – Grand Prix
Hare Scramble
Over The Bars Gang Update!We will have a playday this weekend at Eddieville, February 27th and 28th. $30.00 each rider. Discount rate for immediate family. 8:30am - 4:30pm. Bikes, Atv's and Utv's welcome. The conditions on the Motocross track are good. The GP course...
read more
Welcome to Over The Bars Gang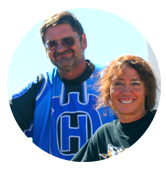 Welcome to Over the Bars Gang, home to Eddieville and Starvation Ridge Motorsports Parks in Centerville, WA. With a combined 39 miles of dirt courses at our two venues, we welcome hundreds of riders from all over the country, at every skill level, young and old, for racing and playdays, every year. 2018 is our 20th anniversary. Come ride with Over The Bars Gang.
Watch Highlights from 2017 Starvation 24 Hour Race
Race Results
It's a great summer for riding, and we post results from Over the Bars Gang races as quickly as possible throughout the season. Check out your results!
Over The Bars Gang Merchandise
2017 OTBG & 2017 24 Hour T Shirt
Ball Caps 24 HR Mesh

Microfiber Hats
Some of the greatest racing in Washington
Always feel welcome! Food trailer usually there. Small town close by. Track for beginners to expert!! Plenty of room to camp! Great family experience!
Always leave tired, but happy as hell! You really can't beat the 6, 12, or 24 hour endurance races!